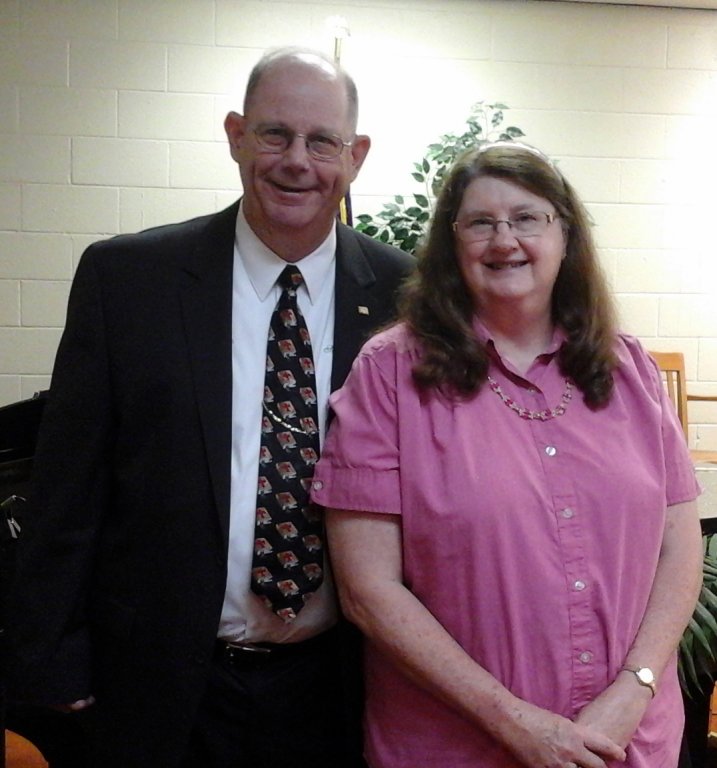 Dear Praying Friends in Christ,
We have had a wonderful summer this year with the trains and Vacation Bible School.  We traveled many miles and saw some great decisions.  One of our Vacation Bible Schools was all the way down in Florida.  I took a young man with me, named Jared, from a church in Indianapolis.  He was a big help running the trains.  This gave me liberty to mingle with the children and answer their questions.  A lot of the church adult members also came out every night to help and see the trains.
We also had Vacation Bible Schools in Illinois and Wisconsin.  Some of these churches went all out with their decorations.  A church in Chicago even had a train skit which kept you in suspense so you had to come back every night! The theme was "Under the sea" at a church in Wisconsin.  Mary was able to find some gummy sharks to pass out to children who answered questions.
God has given us a special assignment this year.  We are preaching in a lot of small churches.  These churches average any where from 5 to 15 in attendance. We want to be a blessing and an encouragement to these small ministries.  Please pray that these churches will grow.  Some of the pastors are a little discouraged. I have said many times from the pulpit, "We go anywhere." Please pray that God will give me wisdom to work with these special people.
We have meetings yet this year in Michigan, Missouri, Texas, Wisconsin, Iowa, and New Mexico.  The trip to New Mexico is our missions trip this year.  We will be working with the Navajo people.  Last time we were there, they begged us to come back.  A lot of them are hungry to learn God's Word.
Please continue to pray for Mary's health. She has improved some but has a long way to go. She will be getting some more tests done soon.
We continually thank the Lord for His safety and protection as we travel so many miles each year.  What a privilege it is to serve Him presenting our ministry and getting people back into their Bibles!    
In His Service,
David and Mary Barker   
I Peter 3:15