Dear Praying Friends in Christ,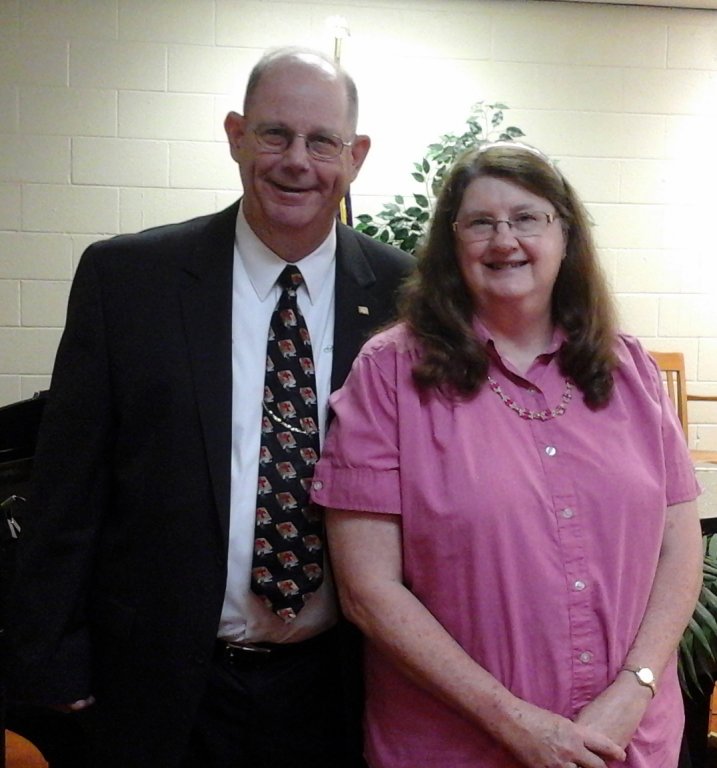 We hope this prayer letter finds you all doing well.  We are back on the road again traveling to churches. The Covid 19 restrictions vary, depending on where we are.  We have been to Chicago, Wisconsin, Minnesota, and Indiana.  The meetings have gone well with many decisions, including salvation.
We were able to get two VBS programs in this summer.  One of them was at our home church.  Everyone loved the model trains I set up for the stories.  
God was very good to us when we had to stay at home.  Many of the churches that had to cancel still sent us a love offering.  That certainly helped with finances.  We were able to complete our new book, The Bible Way of Soul Winning.  It has been a big hit in all the churches we have traveled to.
Mary is still doing very well on her diet.  She has now lost 55 pounds!  She feels so much better and is able to do a lot more.  Her surgery that was scheduled for September 3rd was postponed.  A raccoon got into the main transformer at the hospital and the power was off about 14 hours.  The hospital was running on emergency power and had to cancel all operations.   Mary's surgery has been rescheduled for October 1st. 
I also had surgery done on my left ear.  They found a small cancer spot and removed the cancer cells before it started spreading. When the doctor put the bandage on my ear he said I looked like Dr. Spock from Star Trek!  My ear is healing nicely.
The Lord also has answered a big prayer as we were able to purchase another minivan.  We got it used and with low miles.  The other one was beginning to give us problems and getting expensive to repair.  We hope this van will last another 6 years like the other one did.
Please pray that the Lord will continue to supply our needs as we travel to churches.   What a privilege it is to serve Him presenting our ministry and getting people back into their Bibles!    
In His Service,
David and Mary Barker   
I Peter 3:15