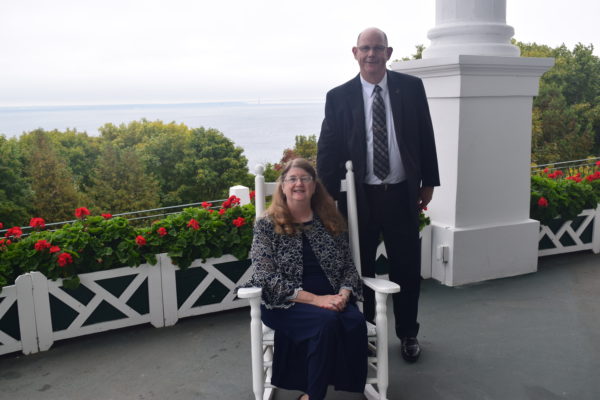 Dear Praying Friends in Christ,
This Summer was very busy but very exciting. God has been really blessing our meetings with great decisions. We will tell you some of the highlights.
I had the privilege of preaching in a church camp in eastern Pennsylvania.  We saw 4 Junior campers come to Christ that week. One boy they had been praying for six months.
I also did a Vacation Bible School in Wisconsin. The theme was Military. At the end of the week everyone got a chance to shoot plastic army men with rubber bands. The adults enjoyed that just as much as the kids.
I preached at a church in Michigan where we had many visitors. In the afternoon after church, we had one of the best Bible question and answer sessions I have seen in a long time. 
People also have been watching us on-line.  As a result, we a have shipped out many books and was able to preach in a new church for us!  Many people are getting excited about memorizing verses.  How wonderful it is to use technology for the Lord!
We also traveled to churches in Illinois, Ohio, Minnesota, and Indiana.  Everywhere we go, we have been selling many books and are seeing great decisions.
Please pray for us this fall as we have many more churches to preach at. We do not take your prayers or our safety for granted.
May the Lord find us all faithful in serving Him till He returns! 
In His Service,
David and Mary Barker