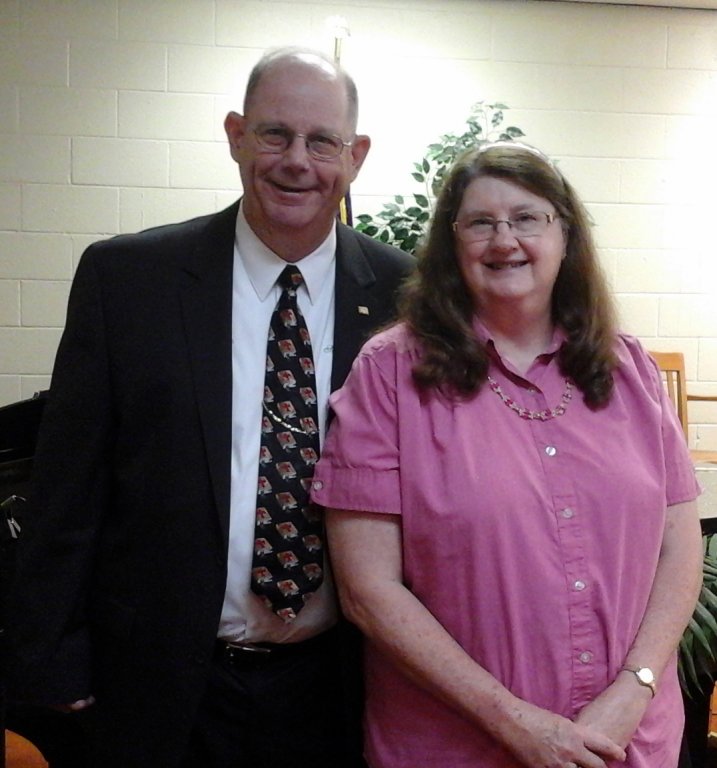 Dear Praying Friends in Christ,
As you well know, this has been one of the hottest summers on record.  We have also kept our van's wheels hot on the road this summer!  We traveled over 8,000 miles holding VBS programs around the country.  These all included my model train layout.
Our first tour was to five churches in the Pacific Northwest.  We traveled to Washington, Idaho, and Oregon.  I took Seth Golden with me as my teen assistant and he did a great job.  He helped me set up the trains and take them down (no small job!)  He also ran the trains for me many times, taught Bible verses to the children, gave many testimonies about his life, and even played the piano for some of the church services!  Seth was a tremendous blessing to me and the churches.  We saw many good decisions at VBS and all the church services.
After taking Seth home to Jefferson City, MO and preaching in his home church, I picked up my wife Mary at home and traveled to Pennsylvania for another VBS.  God used the messages and train lessons to speak to the hearts of many children and adults.
We then traveled to Wisconsin for two more Vacation Bible Schools.  Once again we saw some good decisions.  Some of them were for salvation.  The theme of the last VBS was dinosaurs and trains!  A sweet lady, who has been behind our ministry for years, gave us some dinosaurs that were the perfect size for the train layout.  It sure was fun having the dinosaurs invade the town, and even ride the trains!
We finished the summer with revival meetings in Michigan and Missouri.  I even spoke for an old-fashion day Sunday at a church in Wisconsin.  Our summer was busy, yet blessed as we saw fruit for our labor.
Please pray that God will continue to bless our ministry and supply our needs.  We also ask that you pray for safety on the roads for us as we travel through the autumn season.  We are excited to travel to churches trying to get them into their Bibles, and to depend upon God's Word for the answers.
In His Service,
David and Mary Barker   
---
Scripture Memory Ministry
Every word of God is pure.  Proverbs 30:5
David and Mary Barker
110 S. Mineral Springs Rd.
Porter, IN 46304
Home: (219) 926-5161    cell: (219) 771-9916