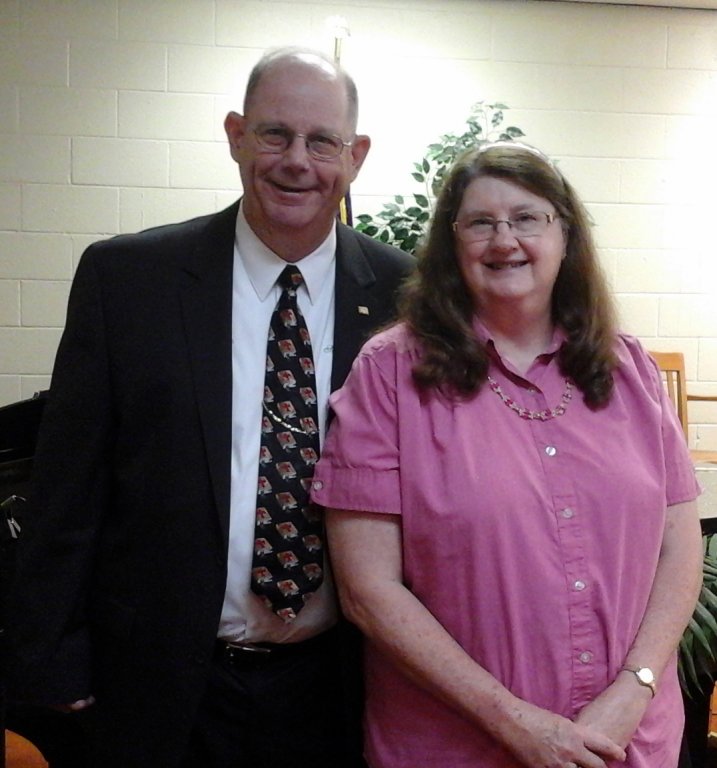 Dear Praying Friends in Christ,
We have had a very special, exciting summer this year.  As always, we did several Vacation Bible Schools that included my train layout.  This summer we had the privilege of setting the trains up at our home church.  We were part of the Fairhaven Vacation Bible School camp for two straight weeks!  The Shepard's Ministry, the church kids, the bus kids, and even the Jolly Sixties Ministry all got to hear our interesting train stories.  Many of the Fairhaven church members were also able to see and enjoy the trains after the mid-week services.
Another special blessing this summer was a teenage boy, Stephen Dickey, from our home church who was a huge help, both at the camp and on the road.  We worked together very well, and Mrs. Barker got a well-deserved break.  We are hoping that Stephen can travel with us to the close to home meetings, and help us with the Vacation Bible Schools next summer.
In Osseo, Wisconsin, a pastor took Stephen and I to a hobby shop.  We found some classic railroad cars from the 1970's.  A Frosted Flakes car, a Jell-O car, and a Baby Ruth car sure looked great on the layout that night at V.B.S!
We also traveled to many churches this summer presenting our regular ministry.  God has continued to bless us with many good decisions, including salvation and getting right with God. We brought back our book "Dare to Defend the Bible" to our book table.  We believe it is much needed more than ever.  Many people are buying copies of the book.
I am doing very well with my diabetes. I have lost 25 pounds and my blood sugar is down to 100.  I received an excellent report from the doctor my last visit.  Mary is also doing good. She has lost 27 pounds!  We both feel much better and thank the Lord for our health.
We have many more miles to travel this year. Please pray for us for safety as we encourage people to get into their Bibles, and to depend upon God's Word for the answers!
In His Service,
David and Mary Barker