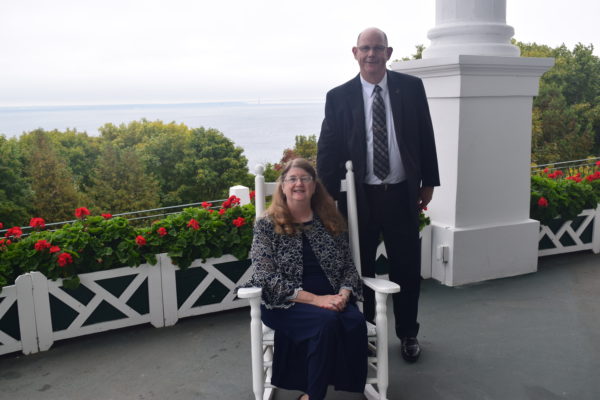 Dear Praying Friends in Christ,
A happy new year to all of you.  We hope this prayer letter finds you all doing well.  We had a good set of meetings last fall.  God has been blessing our efforts with many good decisions.
Last fall we traveled to Pennsylvania, Iowa, Michigan, Missouri, Illinois, and several churches in Wisconsin.  One of our favorites was the church in Watseka, Illinois. My father once pastored here. It was wonderful to see some of the people from that era. It brought back many memories.  One couple gave us a jar of raw honey, straight from their bee hives. Believe me, it sure is tasty!
In one of the churches in Wisconsin Dave did a mini piano concert by special request.  The people loved it! As most of you know, Dave only plays by ear. He does not read music.  
We were able to squeeze a two-week vacation to northern Wisconsin and upper Michigan.  Even on our vacation Dave was asked to preach at a church we attended. The pastor was not felling well so Dave filled in.  This church also paid for three motel nights of our trip.  What a blessing!
While we were at home on Christmas break, Dave received a call early one Sunday morning from a pastor a few miles down the road.  Once again, we were pulpit supply for the day.  This unexpected love offering helped pay for a new battery for our van.  God is so good!
We are starting out the new year with our southern preaching tour to Florida and Alabama.  Please pray for safety as we travel and that God will use the messages to speak to hearts.
 We always count it a privilege to serve Him presenting our ministry and getting people back into their Bibles!      
In His Service,
David and Mary Barker