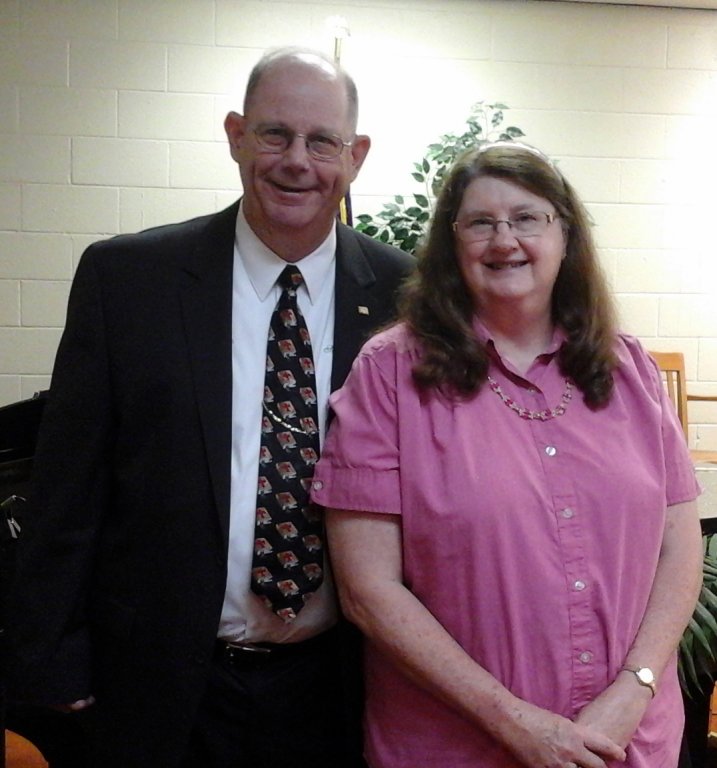 Dear Praying Friends in Christ,
God has been so good to Scripture Memory Ministry this year.  We are very grateful and do not take all His blessings for granted.  What a blessing to see souls saved, lives changed, and people getting into God's Word.
Our fall tour went very well. Our travels took us to Michigan, Iowa, Missouri, Wisconsin, Arkansas, and Indiana. One of the greatest highlights of this fall was the missions conference we were part of in Adrian, Michigan.  This church takes a burden for missions to a new level. 
They sent each missionary ahead of time a questionnaire with a page to share some of the things you might need.  We put down new sheets for our bed, a push-broom for the garage, a new G.P.S., and a new tablet for Mary.  We were hoping to get one of these things.  They bought everything for us, plus so much more!  They also took the men missionaries to a Men's Warehouse and bought us all new suits. The bought us not one but two suits!  The missionary wives were taken to a mall where they all were given money to buy new outfits.  Mary came back with a beautiful dress.  It seemed more like Christmas than a mission conference.
Another highlight was in Little Rock, Arkansas. A man in the church has a 1957 Chevy.  Mary and I got to ride in it to go out to eat and to the nursing home service in the afternoon!
We worked in a junior church in Berne, IN and had the privilege of seeing three children saved!  Very exciting!
We are now on our Christmas break.  We are extremely busy getting lots of things done, including putting a new roof on our house! The old one was leaking over our garage.  We are trusting in the Lord that He will provide the finances for this expensive project! 
After our Christmas break, we will head south to Florida and Alabama for our winter speaking tour. We will be speaking in nine churches this year, two of them new churches!  We thank the Lord for His safety and protection as we travel so many miles each year.  What a privilege it is to serve Him presenting our ministry and getting people back into their Bibles!    
In His Service,
David and Mary Barker   
I Peter 3:15